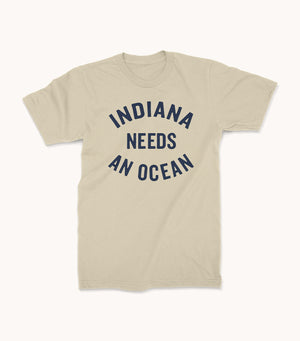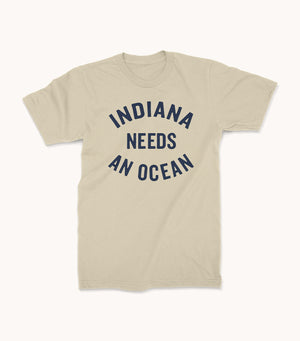 On Sale
Indiana Tee
"Nashville needs an ocean" is the idea that gave birth to our brand. We've heard from people across America and beyond who can relate to loving and missing the ocean. We've seen some comments from folks in Indiana. Our dear friends Jonathan & Lindsey Frazier just moved from Nashville to Indianapolis, so this shirt is for them. And if Indiana is the place you know as Home, this shirt is for you as well.
For every Indiana Tee sold, $1 will be donated to ICAN, an Indiana-based non-profit organization that trains and places service dogs with individuals with disabilities and provides foundational life skills to inmates through their experience as trainers.
Materials + Construction:
Printed on a unisex jersey short sleeve tee.
100% Combed Ring-Spun Cotton
Made in a WRAP certified (Worldwide Responsible Accredited Production) factory.
Sweat shop free + Child labor free.